What if we were more aware of our strengths? What if we could use these strengths to perform and to feel better at work and in life in general? What if we even went further and used the combination of the Strengths of each member of a team?
If you know and use your strengths, you will look at the same reality with different eyes than someone with exactly the same competences and experience as you – if he/she exists – but not conscious of her strengths.
Now take a team of great people, experts in their fields and open their minds to the use of each one's strengths and the combination of their strengths !
What you get is a team truly engaging in its work, using their individual and team strengths and managing the risks associated with its (overheating) strengths.
Today, I am really excited to write about this fantastic tool :
How does it work?
Each of your team members will do the Re-Boost your Strengths or Re-Boost your Strengths 360° programs to be aware of their strengths and use them in an optimal way. Then we gather all the team and we design special Team-Coaching sessions around the usual three phases of coaching :
We explore with the entire team your current situation and the direction where you want to go using your strengths as a team. We often go into the discussion related to your Mission as a team and the strategy in place to succeed in this mission.
We analyse the results of the the Strengthscope®Team Test and we look how you can take action to move on with your strengths as a team ,
We make sure you install a routine to use your strengths now and in the future, as a team, across the numerous changes and challenges that life provide us.
This is called Re-Boost your Team and it really is going to re-boost your team energy, guaranteed!!!
What does it look like?
It's a report very similar to the one of Strengthscope® but for your team. You will find the Team's Clear Strengths which are the one the more represented in your team, your team's strengths profile (wheel), how to develop your strengths to achieve peak performance while you make sure to manage the risks of overdrive.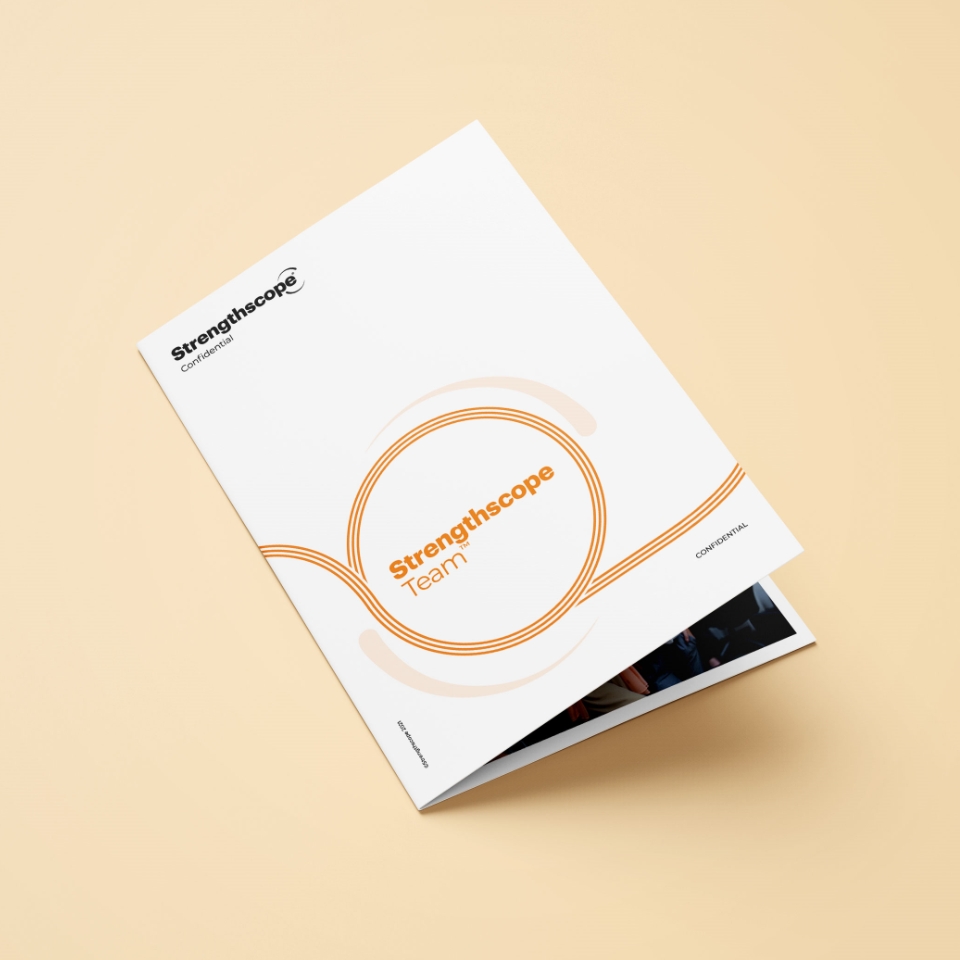 You will also see cases of Potential Energy Drainers – i.e when 10% or fewer team members report a particular Strength as significant for them – and how to manage them to reduce their potential negative effect.
If you go fort the Re-Boost your Team Leverage you will have, on top of that, a set of questions aimed at clarifying where the team works already well and can maximise it's results, how effective is the team currently and which specific actions the team can take in the next 90 days to make its effectiveness closer to 10/10!
What will you achieve with this program?
When working with the Strengthscope framework, you turn your approach in a positive, constructive and energising way, individually and as a team. If you start with a new team or you want to give a new dynamic to your team, you have the possibility to create, from the start, a positive mindset, using the same language with the whole team, creating new energy to tackle the challenges you face and accomplish your mission as a team!
Working within this framework, particularly in a coaching-approach, will help you address – or re-address – the questions around your goal as a team, the roles and responsibilities of each team member, the awareness of your strengths as team member and as a team all together. You will learn how to use your strengths in everyday life, which strength everyone can bring to contribute to the success of your team.
You will be able to reach what Strengthscope call the "Peak Performing Team Pathway™️" !
Having a better view on the combined strengths profile of your team will also help you understand where your team can perform better, why some problem can occur and which type of profile you should hire or associate with if you want to balance the strengths of your team.
Ready for your team's mission?
What do you think? Do you use your team's best asset, your strengths? Are your team members aware of their strengths? Do they use them?
Try to do this exercise : when dealing with a particular task or before a meeting, ask yourself "which of my strength can help me achieving this task/managing this meeting better? " You will get a taste of the Strengthscope mindset 😄
Enjoy!
ReBoostingly-yours,
Laurent